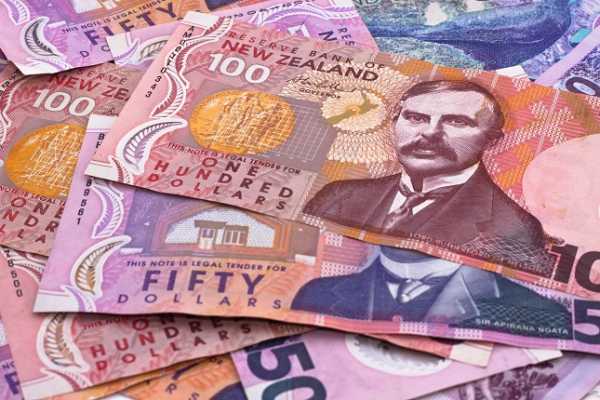 The New Zealand Dollar surged higher against the U.S. Dollar on Thursday as investors' risk appetite changed amid trade optimism as investors awaited details of a U.S.-China trade deal signing ceremony mentioned by President Trump and Chinese officials earlier in the week.
On Tuesday, Trump said that there would be a signing ceremony for the first phase of the agreement between the U.S. and China. Confirming the news, Beijing said that they were in close contact with Washington to ink the agreement.
Buyers are following through to the upside early Friday with the NZD/USD trading .6679 at 03:27 GMT, up 0.0008 or +0.12%.
The Kiwi is also getting support from an upbeat assessment about the New Zealand economy after the release of better-than-expected GDP data last week, and a drop in the odds of a rate cut by the Reserve Bank of New Zealand (RBNZ) in February.
Daily NZD/USD
Daily Swing Chart Technical Analysis
The main trend is up according to the daily swing chart. The uptrend was confirmed early Friday when buyers took out yesterday's high at .6677. The main trend will change to down on a move through the last main bottom at .6554.
Due to the prolonged move up in terms of price and time, today's session begins with the NZD/USD inside the window of time for a closing price reversal top. This won't change the trend, but it could trigger the start of a 2 to 3 day correction.
The main range is .6791 to .6204. Its retracement zone at .6567 to .6497 is major support. Trading above this zone is also helping to contribute to the strong upside bias.
Daily Swing Chart Technical Forecast
Based on the early price action, the direction of the NZD/USD the rest of the session on Friday is likely to be determined by trader reaction to yesterday's close at .6671.
Bullish Scenario
A sustained move over .6671 will indicate the presence of buyers. If this move continues to generate enough upside momentum then look for the rally to possibly extend into the July 19 main top at .6791 over the near-term.
Bearish Scenario
A sustained move under .6671 will signal the presence of sellers. A close under this level will form a potentially bearish closing price reversal top. If confirmed next week, this could trigger the start of a 2 to 3 day break or a 50% correction of the short-term rally from .6554.