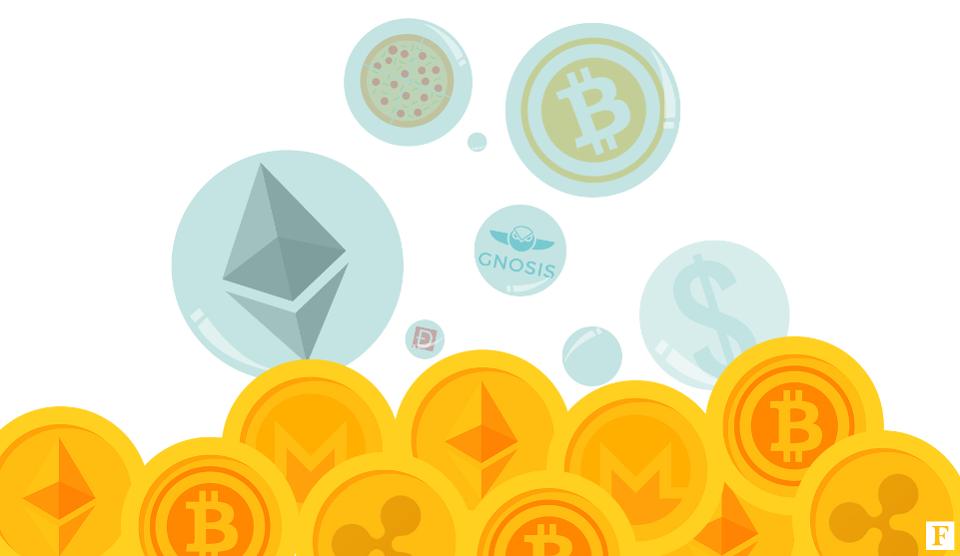 Cryptocurrency conversations in financial circles typically focus on when institutions will enter the market. Whether or not they have entered the market (e.g., CME, Bakkt, Fidelity, etc.) is debatable, at least at the anticipated scale that crypto proponents project.
However, what's evident is that the market is moving along, and pioneering many financial instruments, whether institutions want to come along for the ride or not.
More obscure banks are rapidly acquiring more clients, clever derivatives instruments are emerging on Asian exchanges, exchange (e.g., CoinFLEX) technologies are improving, and the general atmosphere finally imbues finance with a tardy, but spirited burst of reform.
Some firms are even trying to build actual crypto institutions, like the "Charles Schwab of Bitcoin." Hopefully, a little less drab, but you get the picture.
At the heart of the passion for disrupting conventional derivatives and banking norms is crypto trading — once a wild world of indexing problems and market manipulation slowly crystallizing into a more sophisticated (and clever) scene.
A Taste for The New 
Many proponents of cryptocurrencies have a distinct distaste for the restrained practices of legacy finance. As a result, they either innovate new products, companies, or tools themselves — or preach averting legacy institutions altogether.
For example, Metropolitan Bank's crypto-related deposits dropped consistently throughout 2019 as many crypto startups (whether DeFi or new exchanges) selected emerging competitors over dealing with headaches caused by legacy banks. Many crypto-oriented firms detailed extensive issues from high costs of engagement to having to play regulatory arbitrage, which incidentally, led to quandaries like Bitfinex's quarrel with the dodgy payment provider Crypto Capital.
As more proof of the effect, Silvergate Bank, who has shifted almost entirely to banking crypto companies, added 48 new clients in Q4 2019 alone.
But the desire for a new and bold direction doesn't simply take the mold of banking relationships. With the ballooning crypto derivatives market, traders' preferences are marked sharply by volumes avoiding legacy, and especially American, exchanges.
For example, CME's bitcoin futures (cash-settled) volume is only about one-fifth the size of Huobi Global's, and 6th in the market overall — despite being one of the most popular financial exchanges in the world. Similarly, Bakkt's new bitcoin options platform has literally zero users.
Traders also want innovation, something that has been lacking in derivatives products for quite some time.
The percent of exchange-deposited bitcoins is dispersing into many more exchanges, particularly ones in Asia with derivatives instruments.
A cursory glance at crypto derivatives exchanges like CoinFLEX, and its physically-delivered bitcoin futures, reveals features like low-fee maker/taker programs using a native token (FLEXMaker), intuitive mobile apps, staking services, and advanced Trading Technologies interfaces with tools like "bracket orders." Not to mention, CoinFLEX, unlike some other exchanges, doesn't have an in-house trading desk furtively trading against its customers.
Many of these exchanges also implement new bitcoin upgrades like SegWit, and wield multi-sig cold storage to protect user funds. A far cry from the Mt. Gox days of 2014.
The derivatives race has also instilled other features from the gaming world into the trading experience. For example, highly competitive trading competitions integrated with social platforms like Discord and Twitch are common and have a distinct appeal to young people.
Catering to younger generations will assuredly pull more retail volume into these venues compared to counterparts like the CME, which doesn't even have a mobile app.
Finance professionals that subscribe to the traditional dull white-collar orthodoxy of Wall Street may not like the changes in financial instruments that crypto is driving, such as "Shitcoin Indexes" for perpetual swaps or trash-talking memes on Crypto Twitter.
However, it's not a trend that they can commandeer anymore. The ship of a new era of finance is moving forward, whether they want to come on board or not is irrelevant.
Access to exchanges like CoinFLEX is simple, and users can deposit and begin trading within minutes from virtually anywhere in the world. Comparatively, accessing something like the CME is daunting for any retail investor, which is why they typically rely on costly brokers.
Finance is often a vanilla construct, just ask any high schooler today. The tech-minded and the edgy crypto scene is more appealing to them. Gen Z and Millennials take pride in disrupting draconian standards of generational relations — crypto is their financial flagship.
Crypto derivatives are no longer the scene for gambling addicts with a proclivity for high leverage on crypto. It's the budding market infrastructure for a new rank of investors and traders.
The crypto market is attracting the attention of entrepreneurs, retail traders, and yes, legacy finance professionals alike.
Blending trading innovation with a lucrative opportunity to ride the next wave of technological evolution, and you give the next crop of traders an opportunity they won't pass up. Liquidity follows.
Who knows, maybe CoinFLEX will become the crypto analog of the CME in Asia one day.
Disclaimer: Blockmanity is a news portal and does not provide any financial advice. Blockmanity's role is to inform the cryptocurrency and blockchain community about what's going on in this space. Please do your own due diligence before making any investment. Blockmanity won't be responsible for any loss of funds.
Get the latest news on Blockchain only on Blockmanity.com. Subscribe to us on Google news and do follow us on Twitter @Blockmanity
Did you like the news you just read? Please leave a feedback to help us serve you better
---