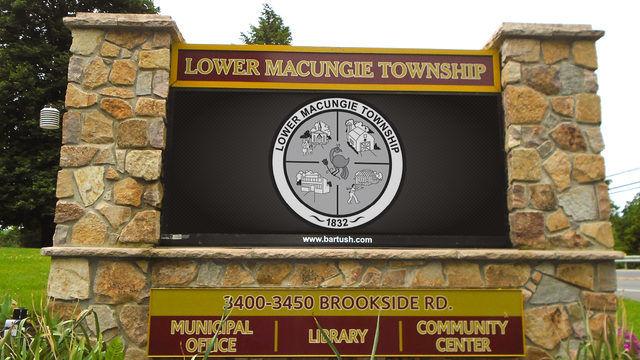 LOWER MACUNGIE TWP., Pa. – The Lower Macungie Township Board of Commissioners at their Thursday night meeting approved advertising an ordinance that would regulate business operation noise.
The ordinance "aims to ensure that the public health, safety and welfare shall not be abridged by the making and creating of public nuisances from disturbing, excessive, or offensive sounds or noises from licensed establishments in the township," according to the legislation.
That goal of ensuring the public's quality of life has also, according to the proposed ordinance, been balanced against the "wish to allow businesses the opportunity to provide outdoor amenities, dining and entertainment … for the enjoyment of residents and patrons."
Specifically, the ordinance will regulate sound and noise in three manners. First, it will incorporate "an objective, reasonable person standard of annoyance." Second, it will establish hours of operations for licensed establishments. And third, it will require certain licensed establishments to implement mitigation measures to marginalize the "impacts of noise on adjoining residential properties."
The criteria applies to licensed establishments, which involves any place of business, or public or private institution, that has a valid license issued by the Pennsylvania Liquor Control Board to serve alcohol. The ordinance would be in effect during nighttime hours, specifically from 10 p.m. through 11 a.m. the following day.
Residents who believe an establishment is in violation of the measure will be required to officially file a complaint with the township. If it is determined the violation occurred, Lower Macungie will have the ability to issue a citation directly to the person or persons in charge of the establishment with the liquor license.
Enforcement personnel also have the option to request with the on-site staff of the establishment that sound levels be decreased. The enforcers also have the power to shut down "amplified sound during the nighttime if two complaints are received from the same event from unrelated parties."
Businesses convicted of violating the ordinance will be subject to a $150 fine on the first offense, $250 on the second and $375 on the third, and a minimum fine of $500 and a maximum levy of $1,000 for each violation thereafter.
In other business, the commissioners approved a pre-security construction agreement with Jaindl Land Co. for Jaindl Commercial Park North. The agreement allows Jaindl Land to start site work included in the revised land development plan the firm submitted March 5.