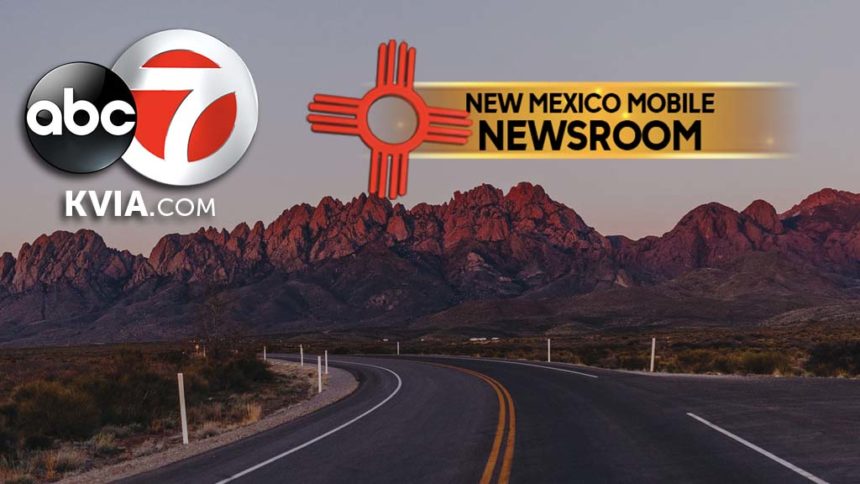 CENSUS 2020-NEW MEXICO
Census workers to target southern New Mexico
LAS CRUCES, N.M. (AP) — U.S. Census workers have started to drop off questionnaires at the front doors of some homes in Las Cruces and Dona Ana County as part of an effort to target households that don't receive mail at their physical address. The Census Bureau began hand-delivering census materials March 15 but had to suspend all fieldwork just days later due to the coronavirus outbreak. That work is resuming now that field offices have been deemed essential businesses. Residents in other southern New Mexico counties also will be getting the forms. Officials say census employees are following current federal health and safety guidelines, including social distancing protocols.
VIRUS OUTBREAK-NEW MEXICO
Help wanted as New Mexico looks to hire more contact tracers
SANTA FE, N.M. (AP) — New Mexico has put up the help wanted sign in search of people to fill dozens of contact tracing positions as health officials monitor the spread of coronavirus around the state. The Health Department and the State Personnel Office began accepting applications Friday to fill 200 to 250 positions. The work will be done remotely. Qualifications include experience in a health-related field or work with communities on social service matters, social work or case management. State officials say the goal is to ensure that every individual who tests positive for COVID-19 is identified, isolated and monitored and that all known contacts are also tested.
JOBLESS NEW MEXICO
New jobless claims in New Mexico hold steady
The latest federal labor statistics show New Mexico has processed more than 146,000 claims for unemployment since mid-March. That represents about 18% of the total workforce in the state that's eligible for the unemployment insurance program. The number of new applications submitted in New Mexico during the week ending May 16 showed almost no change from the number of applications submitted the previous week. However, it still represented a dramatic increase from the same time last year as New Mexico and the rest of the world grapple with economic fallout resulting from the coronavirus pandemic.
VIRUS OUTBREAK-NEW MEXICO
More coronavirus testing planned at New Mexico meat plant
SUNLAND PARK, N.M. (AP) — Several dozen workers at a meat processing plant in southern New Mexico have tested positive for coronavirus. State health officials plan another round of testing at the facility next week. Illinois-based Stampede Meat says its processing facilities are cleaned and sanitized daily, employees are screened and they're instructed to wear protection that includes masks and face shields. The state has more than 6,600 cases, with officials raising concerns about young people without symptoms potentially spreading the virus. Children and teenagers make up about 13% of the state's positive cases, up from 7% a few weeks ago and about four times higher than the national average.
WIND FARM-CONSTRUCTION
Xcel Energy erects first turbines at New Mexico wind farm
PORTALES, N.M. (AP) — The first few turbines that will make up Xcel Energy's Sagamore Wind Project in eastern New Mexico have been erected. Company officials said Thursday the construction crews have been able to stay on track and work safely over the past couple of months despite the challenges of the coronavirus pandemic. They say adjustments have been made to ensure components from around the world will be delivered in time to have the wind farm operating by the end of the year. The $900 million wind farm will be capable of generating enough electricity to power 194,000 homes annually. It will create 30 full-time jobs.
FORT SILL APACHE-NEW MEXICO
Judge rules against Fort Sill Apache casino in New Mexico
MESCALERO, N.M. (AP) — A federal judge has ruled against the Fort Sill Apache Tribe of Oklahoma. The tribe has long sought to operate a casino in New Mexico. The Deming Headlight reports U.S. District Court Judge Ellen Huvelle upheld a decision by the National Indian Gaming Commission that the Fort Sill Apache was not eligible to game in the southwestern state. Fort Sill is a federally recognized tribe located in Oklahoma that has land at Akela Flats, located 18 miles east of Deming. Fort Sill tried to open a small casino on the land in 2008 after it was donated to the tribe in the 1990s. 
PARKS REOPENING-BERNHARDT
Interior Secretary plans Grand Canyon visit for reopening
GRAND CANYON NATIONAL PARK, Ariz. (AP) — Interior Secretary David Bernhardt is scheduled to visit the Grand Canyon this weekend to highlight the park's partial reopening after it shuttered temporarily over coronavirus concerns. Bernhardt is expected to be there Saturday to meet with the park superintendent and park staff. He has no planned public appearances. The Grand Canyon has been reopening intermittently with limited hours and services. Park officials say they are following federal guidelines and monitoring the pandemic while phasing in increased access. The Grand Canyon's more popular South Rim will welcome visitors through Monday. The North Rim remains closed, as does the entrance to the park's East Rim.
AP-US-COAL-CLIMATE-CHANGE
Judge nixes bid to stop coal sales that Trump revived
BILLINGS, Mont. (AP) — A judge has dismissed a lawsuit from a coalition of states, environmental groups and American Indians that sought to revive an Obama-era moratorium against U.S. government coal sales on public lands in the West. The judge said President Donald Trump's administration had fixed its initial failure to consider the climate change impacts of ending the moratorium. Opponents of the leasing program included the Democratic attorneys general of California, New York, New Mexico and Washington state. The mining industry and two coal states, Wyoming and Montana, joined the case on the side of the federal government.