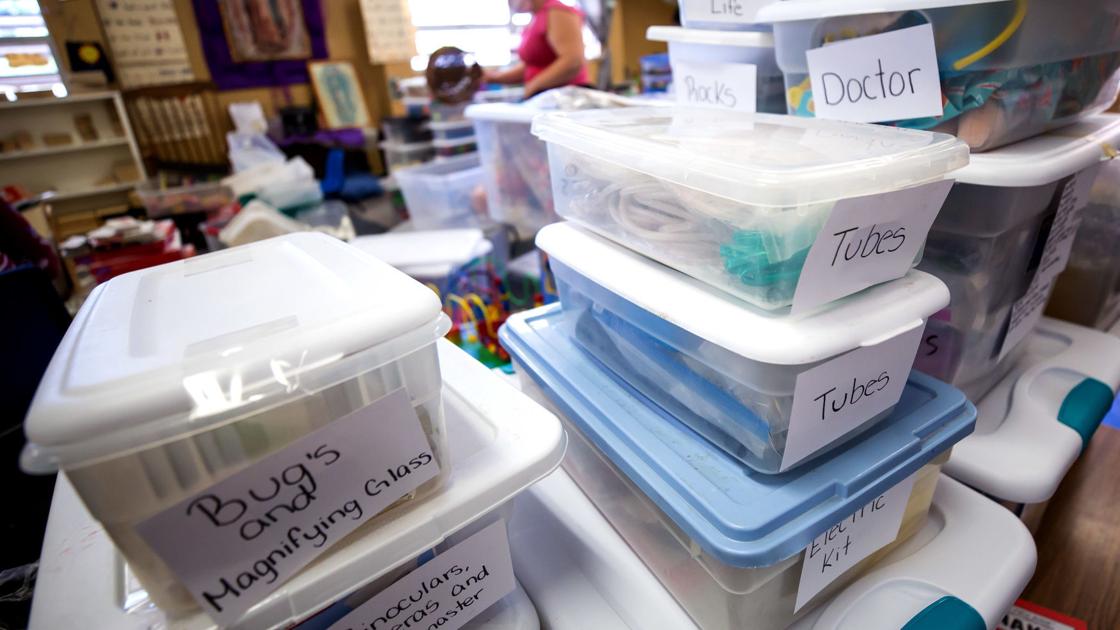 When the health crisis started, those plans were devastated. Only a handful of families told her they might still bring in their children and McCrea, like many, closed.
She applied for federal aid but did not receive it. With the fear of a recession looming, she decided to sell the property at 614 S. Meyer Ave.
"Most of us are very fragile operations, and that's really been highlighted in all this," she said. McCrea's school was supported almost entirely by tuition, as well as the $15,000 or so it was able to raise each year through fundraising.
"Our country doesn't recognize that child care is as important as we, the providers, know it is," she said. "Those of us who have created these schools from nothing, know it's but a labor of love."
"Child care is the backbone"
While a lot of families are opting to stay home for now, other factors are stressing the industry, too. Many child-care workers are not returning because of the health risks, and most make more collecting unemployment than they have ever earned in their field.
These issues are what Michelle Crow, Southern Arizona director for the Children's Action Alliance, hopes might be the catalyst for real change.
Child-care jobs are demanding and now also risky and so, she asks, isn't it time to start better compensating the teachers and workers?
"There is just no question that child care is the backbone of anything related to Arizona's reopening strategy," she said. "It's hard to recruit minimum-wage workers back to work during a health crisis."