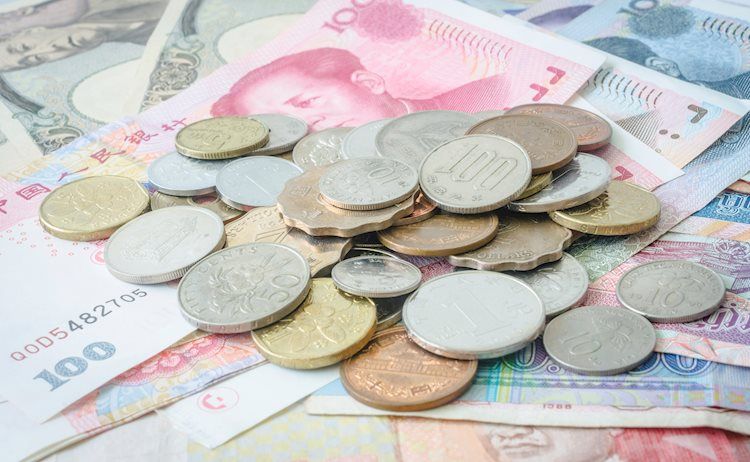 Markets 
US equities were stronger Monday, the S&P up 1.5% following gains in Europe and losses in Asia. It seems worries about second-wave states now appear to be last week's news with investor focus turning to the robust reopening narrative as yesterday's Monday morning Asia blues was met with buying; both the DAX and the mini SP500 in Europe reversed earlier losses.
It was airline stocks – an unlikely source of optimism – that was the notable contributor to the rise in US equities. Boeing performed a certification flight for its 737 Max, a key milestone before returning to service, and got a lift from the Airline bulls. 
But still tentatively holding bullish proceedings back are virus headlines that remain prominent in the newsreels. New Jersey's governor indicated he would pause the scheduled July 2 restart of indoor dining in response to the national spike in virus cases. In New York, where indoor dining is expected to return on July 6, the governor warned he might follow suit.
To the logical long-term investor, these exceptionally soft restaurant rollback moves are being viewed as more prudent than anything else; if those same investors were able to look through "the sudden stop economy" and still buy stocks, having their local pizzeria closed for dining a few more weeks should not upend the apple cart. 
In remarks released overnight but to be delivered to a House panel today, Fed Chair Powell noted, "consumer spending rebounded strongly in May" and that the US economy had "entered an important new phase sooner than expected," the "bounce back in … activity is welcome" and that "it comes with new challenges" – notably the need to keep the virus in check.
Indeed, this is a much more optimistic-sounding Fed Chair than we've heard in some time, suggesting that the combined Fed and government policy forces are working and will continue to show up in the economic data – after all, the proof is always in the pudding. 
And, as sure as can be, the Dallas Fed manufacturing index came in above market expectations in June while pending home sales rose an astonishing 44.3% month over month in May. 
Asian stocks looked set to track gains in US counterparts Tuesday after better than estimated economic data overshadowed concern over an increase in coronavirus cases. 
There was a mild hint of "risk-on" in FX overnight with EUR an outperformer, but the move finally gave way to month-end rebalancing expectations and currencies remain within recent ranges. In the last couple of weeks, the dying price action in AUD-JPY reflects the consolidation in what seems to be an endless feedback loop of risk-on, risk-off.
A lot of the FX moves of the last couple of days are related to month and quarter-end rebalancing and I'd expect this to persist over the next two days; Cable was hit quite hard at 16:00 London yesterday.
EUR gains came despite a softer than expected bounce back in Eurozone sentiment readings during June. However, I still think the market wants to get small dollars, especially against the Eurozone economies which are now trending "more open" than their American counterparts.
But with US data printing well above expectations, US dollar bulls are not giving the plot up quickly as US exceptionalism continues to resonate in the latest run of market-beating US economic data. 
Commodity currencies received the ultimate reflation spark from higher oil prices overnight, which continues to be the primary driver in commodity currency linkers.
Sentiment moves a bit risk-on across all USDAsia except for IDR. Increased Covid-19 cases in Indonesia and bond rebalancing have been suggested as the reasons behind that hesitation. If you're not currently involved in the IDR, I don't recommend fading this move but would rather wait until after month-end re-evaluation. For the rest of the region, risk-on is in such suitable favor trading from the dollar short side makes sense.
The Ringgit was knocked briefly after the S&P cut Malaysia's rating outlook. These types of ratings-induced currency sell-offs are typically faded. Frankly, it's not that much of a surprise with the government coffers in dire straights due to Covid-19 recovery measure and fewer petrol dollars per barrel coming in these days to cover the massive fiscal expenditures.
With oil prices stabilizing higher and regional currency risk sentiment much more favorable, we could see the Ringgit trade on a more friendly tone. 
Gold
There was a bit of a pause in the gold market overnight as "risk-on" started to resonate once again. The fact that gold prices remain fairly constructive around risk-on is a bullish sign in its own right, but we should expect some nervousness over the next few sessions due to potential half year-end re-allocations. And sometimes, just like in currency markets, today's rebalancing flows around 13:00-15:00 London time could be little more than a "heads you win, tails I lose" scenario. 
But with real yields remaining relatively stable overnight, there were few impulses from strategic long-term gold buyers to enter the demand picture. Good signs for gold, however, are that oil prices rose which should have an inflationary impact of real pressure yields lower if higher oil prices can be sustained.