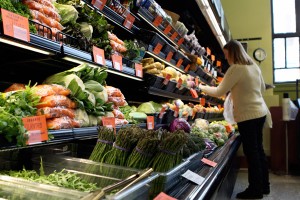 September 11, 2020
More West Philly and University City shops have reopened in recent weeks or are reopening soon as Philadelphia has been slowly reopening under the Green coronavirus reopening phase. Restaurants have also begun reopening their indoor space. Check out some business news and updates below.
• Gift shop VIX Emporium (50th and Baltimore) is reopening to customers for in-person shopping this Saturday, Sept. 12 with COVID-19 safety protocols. The store will be open Thursday through Sunday from 11 a.m. – 4 p.m. and will offer private shopping appointments on Wednesdays (you can book an appointment for yourself and two guests here; a $10 deposit will be credited toward your purchase). 
• Mariposa Food Co-op (49th and Baltimore) has discontinued online ordering and returned to normal business hours. The store is open daily 8-9 a.m. for senior shopping; 9 a.m. – 2 p.m. & 4-10 p.m. for everyone; Closed 2-4 p.m. for restocking and cleaning.
• The Second Mile thrift store, located at 214 S. 45th Street, has reopened for in-person shopping.
• Franklin's Table (34th and Walnut) has reopened its food hall for indoor dining. The following restaurants are currently open: High Street Provisions, PaperMill Fresh Asian Kitchen and Pitruco Pizza.
• Aksum Cafe (47th and Baltimore) is now open for indoor dining.
• Dim Sum House (3939 Chestnut St.) has reopened for indoor dining.
• Booker's Restaurant (5021 Baltimore Ave.) is now open for indoor and outdoor service.
• Also, check out and support these new businesses: Park Pizza (434 S. 52nd St.), Haven Philly, Knockbox Cafe (45th and Pine).