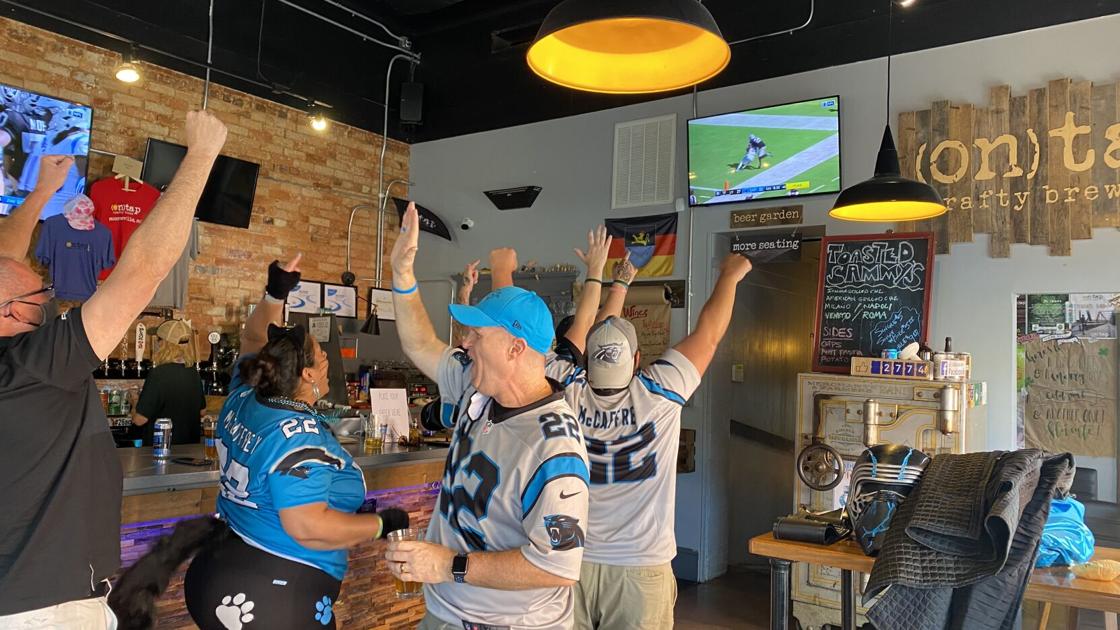 "We worked with Rick (Blankenship), the owner of On Tap — masks were required when you're moving around and not at a table," Harmon said. "We're just making sure we're following the rules."
Those in attendance also donated an estimated $200 worth of living essentials in the form of Blessing Bags to FeedNC.
Despite the risks, the turnout was enough that bigger plans are already being made for future Lake Norman Riot meetups.
Blankenship has already reached out to the town of Mooresville requesting they be allowed to close down a portion of West Moore Avenue, between North Main and North Broad streets, to host an outdoor tailgate and blood drive during the Panthers' game on Sept. 27.
"With schools being remote, blood donations are down a lot," Harmon said. "That's their main source (of donations). We're excited to be able to give back that way as well."
The blood drive, which will be conducted with the help of OneBlood, will take place between 2 p.m. and 8 p.m. and will coincide with the Panthers' matchup with the Los Angeles Chargers.
Harmon hopes that the momentum continues for his revived chapter, even despite the Panthers' loss on Sunday.
"It's going to be tough this year because of COVID," Harmon said. "But there's going to be a watch party here every week. I hope that being here every game will help grow the chapter."