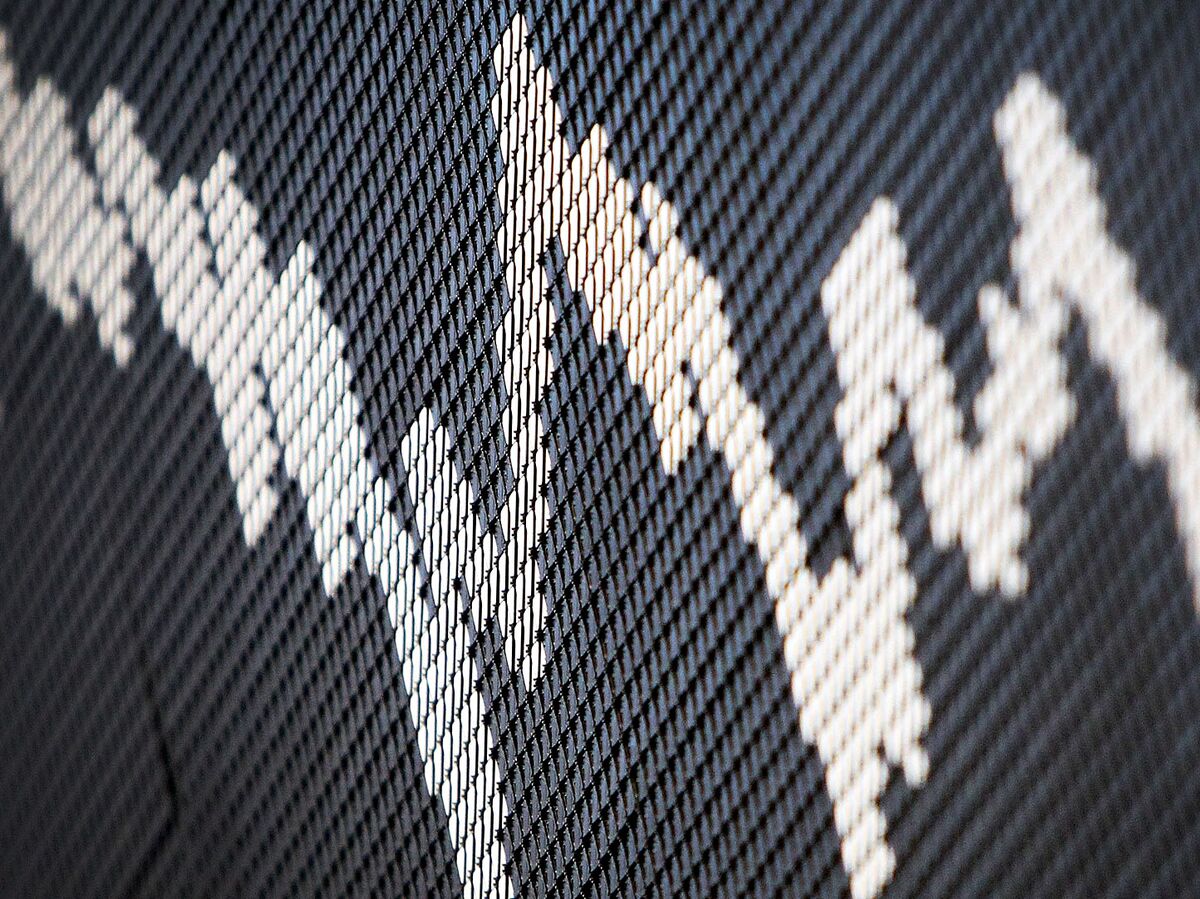 Want the lowdown on what's moving European markets in your inbox every morning? Sign up here.
Good morning. There's been a flurry of major deals, progress towards workable vaccines, and looming new lockdowns. Here's what's moving markets.
Time's Up
TikTok has abandoned talks with Microsoft Corp. to sell its music-video app in the U.S., favoring instead a business partnership with Oracle Corp., people familiar with the talks said. Microsoft, which was working with Walmart Inc., had been seen as the more likely winner but its talks had cooled in recent days, one person said. Microsoft wasn't asked to make revisions to its initial offer in the face of recent signs of opposition to a deal from Chinese government officials, the person added. In missing out, Microsoft dodges a bullet, Bloomberg Opinion columnist Tim Culpan writes, as the package now on sale doesn't include key underlying technologies and faces unclear prospects of getting Chinese approval. 
Deal Mania
Nvidia Corp. agreed to buy SoftBank Group Corp.'s chip division Arm Ltd. for $40 billion, taking control of some of the most widely used electronics technology in the semiconductor industry's largest-ever deal. Also over the weekend, Gilead Sciences Inc. agreed to acquire Immunomedics Inc. for about $21 billion, a substantial premium for the maker of a promising breast-cancer therapy, and another big bet by Gilead that an innovative tumor-fighting drug can boost its fortunes. In Europe, retailer Metro AG's largest shareholder, Czech billionaire Daniel Kretinsky's EP Global Commerce, will launch a takeover offer to buy the outstanding shares in Metro it doesn't already own, with a goal to raise its stake above 30%.
Back on Track
The University of Oxford and AstraZeneca Plc have restarted a U.K. trial of an experimental Covid-19 vaccine after it was halted over concerns about a participant who fell ill. Statements from Astra and Oxford on Saturday didn't say anything about the status of tests outside the U.K. Trials of the Oxford vaccine were underway in the U.S., Brazil, South Africa and India before being paused after the safety review. Meanwhile, Pfizer Inc. Chief Executive Officer Albert Bourla said it's "likely" the U.S. will deploy a Covid-19 vaccine to the public before year-end and that the company is prepared for that scenario, pushing back against more tepid expectations shared by health authorities.
Restrictions Loom
New U.K. coronavirus cases held above 3,000 for a third day, prompting the government to tighten restrictions and undermining efforts to convince Britons to return to work and help revive a shattered economy. Going further, Israel's cabinet voted to impose a second nationwide lockdown starting Friday to try to tamp down a raging outbreak, brushing aside appeals from a business world warning of economic strangulation and the powerful ultra-Orthodox Jewish community. Ministers voted Sunday to strictly limit movement, gatherings and economic activity for at least three weeks coinciding with a major Jewish holiday season. Austria, which, like Israel, was initially successful in bringing its outbreak under control, recorded infections at levels last seen in March.
Coming Up…
European stock futures point to a positive open, tracking gains in Asian markets. Industrial production data for July is due later, expected by economists to show a slower recovery than seen in June. Elsewhere, Japan's Liberal Democratic Party votes today on who succeeds Shinzo Abe as party chief, with the winner, widely expected to be Chief Cabinet Secretary Yoshihide Suga, to be chosen as PM by parliament on Wednesday.
What We've Been Reading
This is what's caught our eye over the past 24 hours. 
And finally, here's what Cormac Mullen is interested in this morning
The acceleration in emerging market coronavirus infections has pushed them to a fresh peak relative to developed countries and that could reignite a period of underperformance in EM equities. After holding steady for much of the summer against developed peers, average daily cases in nine emerging markets — including India, Brazil and Russia — jumped higher again from late July, according to data compiled by my Bloomberg colleague Masaki Kondo. That coincided with a reversal in the relative performance of the MSCI Emerging Markets Index, which since the end of that month lagged the MSCI World Index of developed market shares by over 4 percentage points through August. Among the 10 countries that have the highest number of confirmed coronavirus cases, eight of them are emerging economies, including India and Brazil. And while global equity traders may have moved on to betting on a vaccine, that ignores the reality that all countries will not be equal when one is eventually approved. Even something as simple as a two-shot rather than one-shot vaccine is likely to disadvantage developing nations, complicate any successful deployment and slow down its benefits. Less-weighed down by technology shares, EM stocks have had a better start to September, outperforming their DM peers by almost 3 percentage points. The latest jump higher in relative virus cases and a focus on the logistics of any vaccine deployment risks undoing that good work and kicking off a fresh leg lower against developed peers.
Cormac Mullen is a cross-asset reporter and editor for Bloomberg News in Tokyo.
Like Bloomberg's Five Things? Subscribe for unlimited access to trusted, data-based journalism in 120 countries around the world and gain expert analysis from exclusive daily newsletters, The Bloomberg Open and The Bloomberg Close.